1st half
Of all the games in the Confederations Cup 2013 so far Italy vs Japan was definitely the most entertaining. The whole match was full of drama. Penalties, offsides and many many goals. Big feelings, perseverance and a very disappointed loser. This game had it all.
Japan was in control most of the first half and for the first half an hour Italy barely touched the ball. Well organized, tactically good, smart.. All of those adjectives could have been used to describe Japan. You can't even compare the team to the tired, lazy, uncreative team we saw against Brazil in the opening match. Japan was in it to win it.
The first goal came from a penalty. Keisuke Honda shot the ball calmly behind Gianluigi Buffon. 1-0. Ten minutes later it was 2-0 when Shinji Kagawa scored a great goal from Honda's corner kick. But it was just the beginning of the thriller the game turned out to be..
On the 41st minute Daniele de Rossi scored Italy's first goal.
2nd half
The second half showed that in no way had Italy given up. The equalizer was sadly an own goal from Atsuto Uchida. That goal was followed by Mario Balotelli's penalty two minutes later. It is known that Balotelli has never in his entire career missed a penalty, and that didn't change this time either. Japan's smiles turned into frowns. But the game wasn't over yet.
On the 69th minute Shinji Okazaki tied the game. After that Japan wanted another goal and they tried and tried and tried. The balls went slightly over the goal or under the goal. Sometimes they hit the post and sometimes they went to Buffon's arms. Where they didn't go was inside the goal.
So imagine the didappointment when it turned out that it was Italy's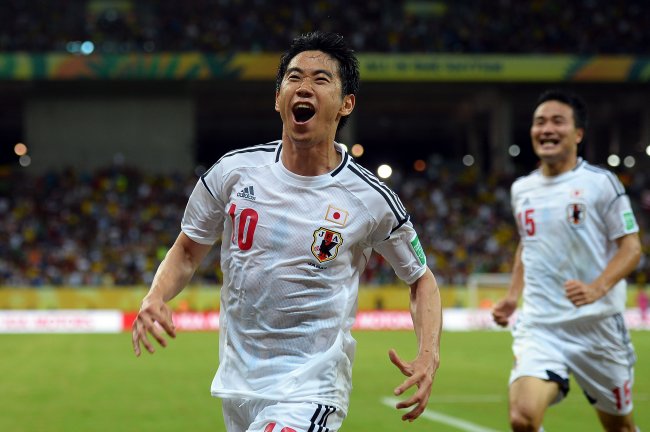 Sebastian Giovinco that managed to score the much wanted - and needed - goal. On the last minute Japan scored a goal, but it was an offside. Italy won and got those three points. That victory secured Italy's spot in the semifinals.
Shinji Kagawa played a brilliant game, but so did everybody else in the team. The whole squad fought for their dream to the very last minute. Japan was the better team, but as we all know the best team doesn't always win.
Now it is time for Japan to say goodbye to that dream. The dream that was so close to come true. So close yet so far.